Data Download
For clients who require defined batches of data, the EAD offers the ability to download files from the EAD Internet File Server.
Download can be made at regular intervals, or by ad-hoc request through the EAD Service Desk from which the Client will receive a notification that the file has been made available.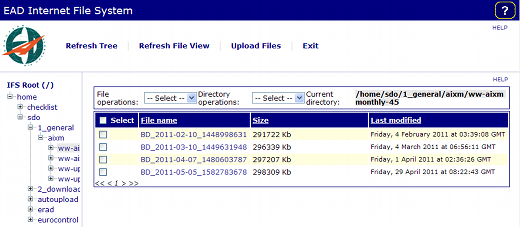 More information regarding EAD Data Coverage can be found on the EAD general website: European AIS Database
The European AIS Database
For detailed information about EAD – including the latest news, events, training opportunities, and much more – see the EAD general website.
You will also find explanations of EAD's solutions for aeronautical industry specialists, including EAD Pro and MyEAD.
Aeronautical Information Forum
AIS AGORA is the AIS/AIM Portal. It contains information and links to all AIS/AIM websites, points of contact and other relevant information.