Welcome to the EAD Application Portal!
EAD is a centralized reference database of quality-assured aeronautical information for airspace users and an integrated AIS solution for service providers, provided by the EUROCONTROL Member States.

The EAD Application Portal provides you with an access point to EAD Basic, the free and fast access to a limited set of EAD functionalities, and with an access point to EAD Pro, a suite of specifically-designed software applications accessible only after the signing of an EAD Data User Agreement.
The EAD Application Portal also provides you with a short description of the EAD Basic and EAD Pro applications.
Last but not least, the EAD Application Portal provides statistical information on the origin, processing and maintenance of data in the EAD.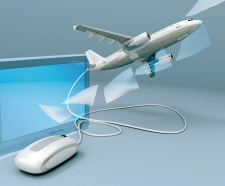 The EAD Application Portal gives you access to:
EAD Application Logins
EAD Basic Login
EAD Pro Login
EAD Application Descriptions

What is EAD Basic?
What is EAD Pro?
EAD Operational Statistics

EAD Data Maintenance
EAD Data Quality
The European AIS Database
For detailed information about EAD – including the latest news, events, training opportunities, and much more – see the EAD general website.
You will also find explanations of EAD's solutions for aeronautical industry specialists, including EAD Pro and MyEAD.
Aeronautical Information Forum
AIS AGORA is the AIS/AIM Portal. It contains information and links to all AIS/AIM websites, points of contact and other relevant information.