European AIS Database - EAD
Welcome to the new portal of the European AIS Database (EAD)!
EAD is a centralized reference database of quality-assured aeronautical information for airspace users and an integrated AIS solution for service providers, provided by the EUROCONTROL Member States.

You will be able to find out more about the different solutions to access the EAD, as well as performance indicators regarding the EAD. Additionally, the website provides an access point to EAD Basic, the general public access point. EAD Basic offers free, fast access to a limited set of EAD functionalities. Also covered is information on the origin, processing and maintenance of that data in the EAD.
NEW EAD BASIC access
As announced on the EAD web site, the 'old' EAD BASIC access has been switched off on 9 October, 2017. There is no automatic switch-over to the 'new' EAD BASIC access. In order to use the 'new' EAD BASIC access, please complete our registration form through EAD Basic - Login
After registering, you will receive an automated email containing your access details. Please note: The information accessible via EAD BASIC is for general purposes only. The data is not regularly updated. For safety and security reasons, the data shall not be used for operational purposes.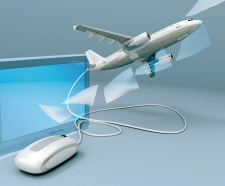 What you'll find on this site
The EAD website provides access to the following information and/or applications:
EAD Solutions
If you are looking for an access solution to the EAD, this section will provide you all the necessary information. From EAD Basic, the access for the general public, to EAD Pro, the application access for the aviation professional. 


EAD Operations 
Here you will find all relevant information regarding the operational aspects of the EAD. Available are the monthly performance statistics as well as an overview of the responsibilities regarding the maintenance of the data.


EAD Evolutions 
Here you will find all relevant information regarding the evolutions & projects of the EAD.


Learning EAD
eLearning modules have been created for all those interested to find out more about the EAD.


Application Access
Through the login boxes on the right, the website provides a direct application access to both EAD Basic and EAD Pro.
The European AIS Database
For detailed information about EAD – including the latest news, events, training opportunities, and much more – see the EAD general website.
You will also find explanations of EAD's solutions for aeronautical industry specialists, including EAD Pro and MyEAD.
Aeronautical Information Forum
AIS AGORA is the AIS/AIM Portal. It contains information and links to all AIS/AIM websites, points of contact and other relevant information.