EAD Operations
This module covers the concept of the EAD including the available functions for EAD Clients like the helpdesk, the knowledgebase, the EAD operational time lines and web mail. Furthermore, paritipants will learn the different EAD applications for data users. PAMS, SDO and INO, including the EAD Briefing Facility, are featured in this training as well. When completed, participants can start working with the EAD as a data user.
It is intended for everyone who is registered as a professional EAD client. 
The course can be paused at any time and will take approximately 4 hours to complete.
Registration details can be found here: EAD Operations (EAD Ops)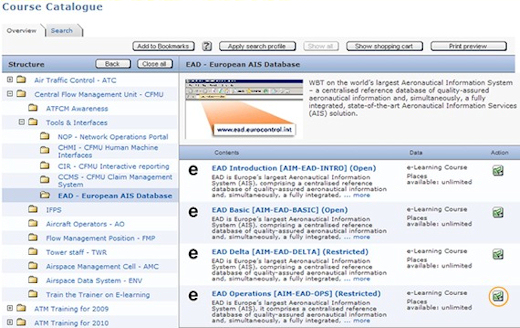 The European AIS Database
For detailed information about EAD – including the latest news, events, training opportunities, and much more – see the EAD general website.
You will also find explanations of EAD's solutions for aeronautical industry specialists, including EAD Pro and MyEAD.
Aeronautical Information Forum
AIS AGORA is the AIS/AIM Portal. It contains information and links to all AIS/AIM websites, points of contact and other relevant information.